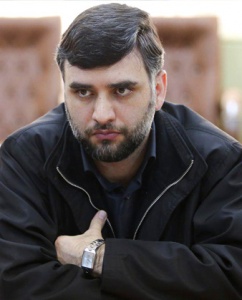 Ali Ramezani
Group secretary
Mahmoud kullivand
Expert Group
Goals and general plans:
Study and research in the field of foundations, the nature and functions of culture, the factors and rules of its development, the components of culture, as well as theoretical and scientific innovation in these areas, using the resources and religious documents
Investigate the relationship and relationship of culture with such categories as religion, thought, civilization, technology, history, art, science, civilization, ethics, politics, power, values, …
Investigation and critical study as well as the presentation of the Iranian and Islamic scientific heritage on culture and topics related to it.
Implementing Cultural Interdisciplinary Studies
Examining the foundations, components and symbols of national culture and Islamic culture, and examining the strengths and weaknesses of current Iranian culture, as well as ways and means of correcting, deepening and strengthening it.
Comparative study and critique of controversy in the realm of culture research and responding to induced doubts in the field of religious culture and the cultural aspect of Islam
Constructing for the strengthening and development of Iranian Islamic culture in order to realize the twenty years vision of the system
Study the cultural aspect of globalization and provide an opportunity for active and scholarly exposure to the Western cultural invasion
Constructing for improving the quality of cultural planning and management and cultural engineering studies in the country
Provision of the opportunity to recognize and analyze the issues of cultural issues as well as to identify cultural flows inside and outside the country.
Faculty Members of Culture Research Group: