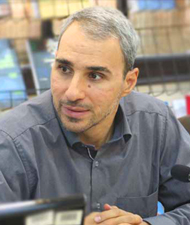 Dr. Mahmoud Maham
Head of Department
Mahmoud kullivand
Expert Group
Goals and general plans:
Explaining the theoretical foundations, historical and social causes and historical background, and the process of realizing the Islamic Revolution.
Analysis and explanation of the events, issues and achievements of the Islamic Revolution.
Critical Studies of the Islamic Revolution and Evaluation of the Custodianship of Affairs.
Examining barriers, pests and providing appropriate strategies for consolidating, sustaining and evolving the revolution and the Islamic system.
Faculty Members of Islamic Revolution Studies Group: