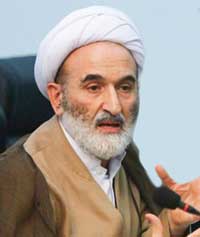 Dr. Ahmad Ali Yousefi
Head of Department
Sayyed Akbar Sayedinia
Expert Group
Goals and general plans:
The discovery and explanation of the economic system of Islam in the domain of the foundations of insight, philosophy, and value, goals, behavior patterns of individuals,
Groups and government in the field of economics, logic and structure governing the three elements above.
Theoretical design of organizations and institutions of the Islamic economic system according to the requirements of time and place.
Scientific establishment for the realization of Islamic economic system.
Research on jurisprudential issues and emerging needs in the field of economics.
Honors and answers to the doubts raised in the realm of Islamic economics.
Comparative study and critique of other schools and economic systems.
Scientific and Applied Sciences and Pathology Studies of the Islamic Republic of Iran.
Faculty Members of Islamic Economics Group: