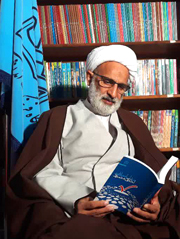 Dr. Mohammad Jedari Ale
Head of Department
Azim Ghahremanlu
Expert Group
Goals and general plans:
Discover and explain the educational system and the moral system of Islam.
Pathology of Education and Ethics in Iranian Society.
Cognition and critique of schools and ethical and educational systems.
Collection, analysis and critique of educational and moral experiences in Iran, the Islamic world and other human societies.
Design of individual, social and institutional patterns, ethical and educational patterns.
Explaining the Basics of the Ethical and Educational System of Islam.
Recognition, Criticism and Revival, Reconsideration and Reconciliation of the Ethical and Educational Truth of Islam.
Faculty Members of Islamic Ethics Group: