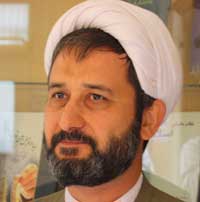 Dr. Ali Agha Pirouz
Head of Department
Sayed akbar Sayedi Nia
Expert Group
Goals and general plans:
The discovery and design of Islamic management system.
Investigate and explain scientifically the foundations and basic issues of Islamic management system and provide applied patterns in its domain.
Theoretical and Applied Pathology of Iranian Management System.
Theorization in the domain of the discussions of Islamic management.
Establishment for the full realization of the Islamic management system.
Establishment of jurisprudence management and research on the issues of jurisprudence in the field of management and organization.
Answering the doubts and needs of the Islamic jurisprudence of management and administration;
Knowledge and scientific critique of schools and management systems.
Academic members of Islamic Management Department: