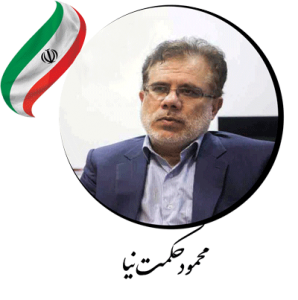 Dr. Mahmood Hekmat Nia
Head of the Center
Seyyed Mohammad Abbas Hosseini
Center expert
With regard to the goals and mission of the scientific research center of Islamic culture and thought and the capacities of attention to the units and units of the research center for the role of server and the role of advancement in the Holy system of the Islamic Republic and the duties of different institutions and institutions of the country, the Center for the Development of Islamic Humanities Aban Founded in 1396.
The missions of this center are:
Preparing a plan for establishment, setting out job descriptions, organizing the organization, instructions and activities of the center and providing for approval and notification.
Identification and recommendation of persons having the necessary qualifications for membership in the organizational units of the Center for approval and appointment.
Follow-up of the internal organization process and the formal procedures established by the Center, in accordance with the provisions of the Articles of Association and the requirements of the documents of the Research Institute and the current laws and regulations of the country.
Setting up and managing the center affairs and managing the programs and activities of the center.
Adopting the necessary measures for the center's self-reliance on its requirements and current costs.